Glass
Waste glass is a valuable raw material.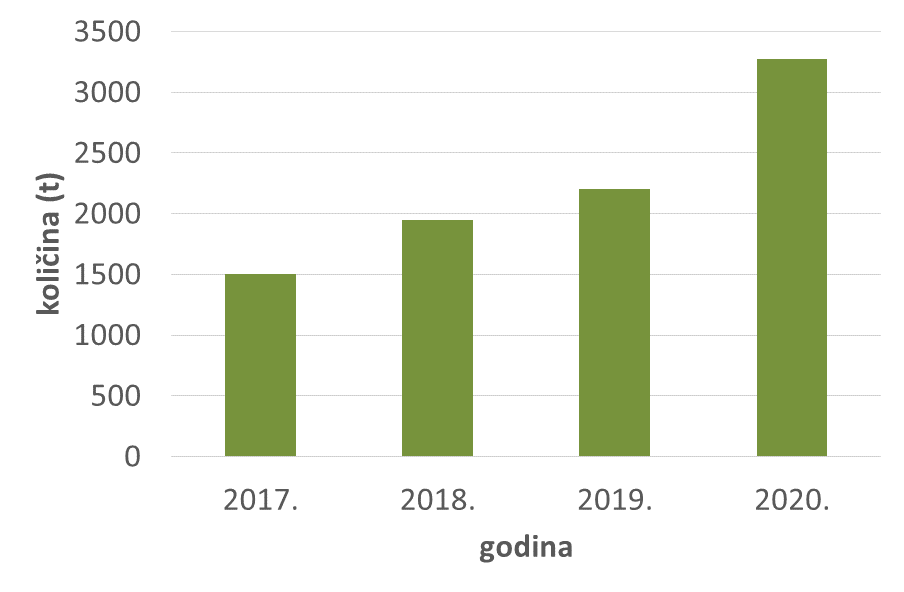 The amount of waste glass collected in public areas and households in the City of Zagreb 2017-2020
Waste glass is deposited in green containers set up in public traffic areas or at recycling centres.
Deposit the following types of waste in the green recycling bins:
Glass packaging (bottles, jars, etc.).
Do not deposit the following types of waste in blue recycling bins:
Window glass, automobile glass, crystal and optical glass, reinforced glass, laboratory glass, glass wool,
Light bulbs and fluorescent lamps,
Porcelain and ceramic objects.
Straight window glass can only be deposited at the recycling centres.
Did you know?
Proper handling of glass packaging includes its reuse for the same or different purpose, such as return packaging (for mineral water, beer, or dairy products).
Waste glass is a valuable raw material. Separate collection and recycling of glass packaging waste saves natural resources (quartz sand, lime, natural gas etc), energy and landfill space, and reduces air, water and soil pollution.
The energy saved by recycling one glass bottle is enough to keep a 100 W light bulb powered for 4 hours!