Biowaste
Make compost from your own biowaste!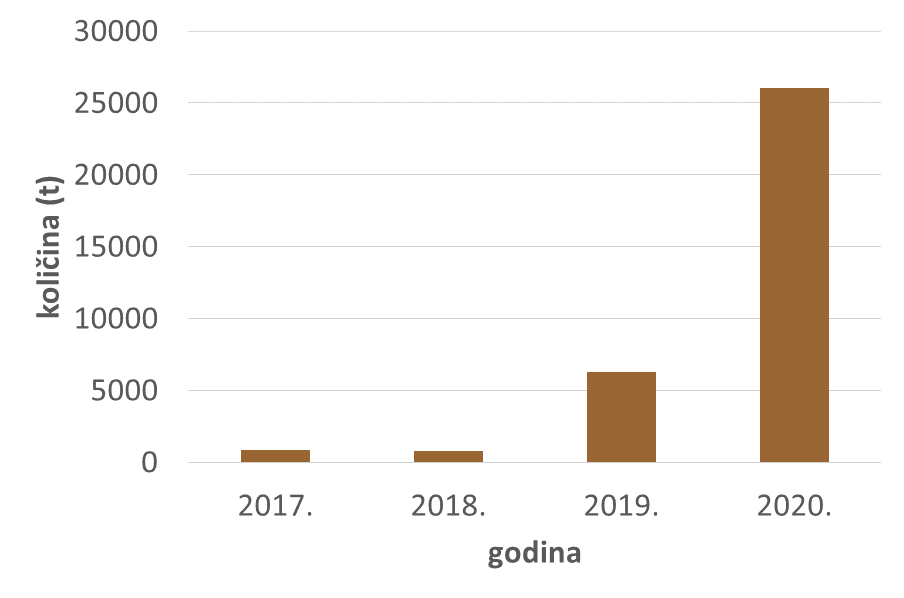 The amount of biodegradable waste collected in public areas and households in the City of Zagreb 2017-2020
Waste collection time will be between 2 p.m. and 10 p.m. on the scheduled day. In the city centre, waste collection will take place at night (between 9:30 p.m. and 5:30 a.m.)
By developing a responsible approach to separate biowaste collection, all of us:
Develop good eco-friendly habits
Produce useful compost for green areas
Reduce the volume of waste disposed of at landfills
Reduce greenhouse gas emissions and protect the environment.
The following waste is disposed in the brown containers:
Kitchen waste (fruit and vegetable scraps, eggshells, coffee grounds, teabags, leftover bread, leaves of lettuce, cabbage, chard and alike),
Garden waste or green waste (wilted flowers, twigs, grass and hedge clippings, pot soil, fruit and vegetable scraps and alike),
Small quantities of other biological waste (tree bark, hair, sawdust, paper tissues, pine needles, small quantities of paper used to wrap kitchen scraps).
The following waste is not to be disposed in the brown containers:
Leftover thermally processed food
Meat, fish, bones, skin
Dairy products, oils and fats
Ash, packaging (cardboard, glass, plastic), rubber, hazardous waste
Stained or lacquered wood
Clothes, cigarettes and other similar material.
Due to sanitary requirements,
please put biodegradable waste into the biodegradable waste bags, paper bags or wrap it in some paper.
Citizens using communal bins will receive 30L biodegradable bags at their home address, which will be disposed in the brown bin (26 bags free of charge for 6 months, i.e. 4 bags per month).
If you can, use biowaste to make compost in your garden compost bins!